WANT A DETAILED MOVING QUOTE NOW?
Want a quick quote? Fill out the form below.
ABOUT THIS LOCATION
MIAMI'S BEST LOCAL AND LONG DISTANCE MOVING SERVICE – COMMERCIAL & RESIDENTIAL MOVING
Our GOOGLE and YELP reviews speak for themselves. Most of the moving companies Miami will ignore many very important details that are specific to each move. We always pay attention to specifics and this separates Razorback Moving Miami from the rest of the movers Miami FL. From Miami to Fort Lauderdale, Aventura and Hialeah – you will not find a better Miami moving service with such dedicated movers that will make any Move a very happy Move! We are Miami's top mover!
There's only one way to save money. Fill out the simple online quote form that is to your left and get a free moving quote back within hours. We offer cheap moving services locally in addition to other South Florida areas.
When it comes to moving in and around Miami, we know our stuff. It isn't always easy, but our team of pro movers miami are prepared to move your belongings in any circumstances. Move today in the Miami area and rest assured that you're in good hands with one of the best cheap moving companies Miami has to offer.
HOURLY OR FLAT RATE MOVING
Moving to a new home or office can be an exciting prospect, but it can also be a daunting task. Whether you are moving on a budget or have the luxury of a corporate relocation package, you need the right moving services to make your move as smooth and stress-free as possible. At Razorback Moving LLC Miami, we understand that everyone has different moving needs, and we are committed to providing affordable and reliable moving services to suit your budget and preferences.
If you are on a tight budget, you may be hesitant to hire professional movers. However, even if you cannot afford full-service movers, you may still need some extra help to move your belongings. At Razorback Moving LLC Miami, we offer hourly and flat rate moving services that can fit any budget. Our experienced and professional movers can help you pack, load, and unload your belongings with care and precision, ensuring that your move is as seamless and efficient as possible.
On the other hand, if you are fortunate enough to have an all-expenses-paid corporate relocation package, you may be looking for full-service movers who can take care of all aspects of your move. At Razorback Moving LLC Miami, we offer comprehensive moving services that can handle every aspect of your move, from packing and loading to transportation and unloading. Our team of experienced professionals has the expertise and equipment to make your move stress-free, so you can focus on settling into your new home or office.
In conclusion, whether you are moving on a budget or have the luxury of a corporate relocation package, Razorback Moving LLC Miami can help you find and book the right moving services to fit your needs. Our affordable and reliable moving services are designed to make your move as seamless and stress-free as possible, so you can enjoy your new home or office without any hassles. Contact us today to schedule your move and experience the best Miami movers for less money.
RESDENTIAL MOVING
Residential moving can be a stressful and time-consuming task. However, with the help of a reliable and experienced moving company like Razorback Moving Miami, the process can be made much easier. Razorback Moving Miami is a professional moving company that provides a wide range of services to help homeowners move their belongings from one location to another. Their team of trained and experienced residential moving professionals can assist with packing, loading, transporting, and unloading your belongings with care and precision.
They have the necessary tools and equipment to ensure the safe and efficient transportation of your belongings. With Razorback Moving Miami, you can have peace of mind knowing that your belongings are in good hands and that the moving process will be handled professionally and efficiently.
COMMERCIAL MOVING
Commercial moving is a complex and challenging task that requires careful planning and execution. When a business needs to relocate to a new location, it is crucial to work with a professional moving company that specializes in commercial moving. The process of commercial moving involves more than just transporting equipment and furniture; it also involves careful consideration of the timing and logistics of the move to minimize disruption to business operations. A professional moving company like Razorback Moving Miami has the necessary expertise and experience to plan and execute a commercial move smoothly and efficiently.
Their team of professionals can assist with disassembling, packing, transporting, and reassembling all office equipment and furniture with care and precision. Razorback Moving Miami also provides specialized services like IT equipment relocation and sensitive data management to ensure the safety and security of your business's critical assets. With Razorback Moving Miami's help, a business can relocate to a new location with minimal disruption to operations, allowing them to resume normal business activities as quickly as possible.
LOCAL MOVERS MIAMI – ADVANTAGES OF HIRING A LOCAL MOVING COMPANY
If you found us by googling "Moving Companies near me" or "Movers near me", you have come to the right place! Moving from one apartment to another in Miami Fl? You must contend with busy streets, zero parking, building restrictions, and often, several sets of stairs. Instead of trying to DIY your move, call on the help of professional movers Miami. We offer local apartment movers  as well as Home and Business moving services and will make moving out of one building and into the next a seamless experience!
LONG DISTANCE MOVING
We have been moving customers across United States for more than 13 years. We offer the most competitive rates in comparison to other long distance moving and interstate moving companies Miami Fl. If you are relocating to or from Miami, count on professional intrastate movers to take care of the whole process for you.
Unlike other cross country movers in Miami Fl, we actually own a fleet of long distance trucks. Our drivers all Department of Transportation commercial driver license, allowing them to deliver cargo anywhere in continental USA. We are your best choice for a South Florida moving company!
MOVING AND STORAGE COMPANY
We have our own storage facility. If you need time to figure out your future plans. If you are still looking for that dream home but already have a buyer or sold your current residence? Not a problem. We can store your belongings until you are ready. We put each set of items in a crate and secure it until delivery is required. We have video surveillance system.
LICENSED & INSURED
Razorback Moving LLC Miami offers reliable moving help without all the fuss. Instead of having to search forever to find good movers in Miami Fl that are legitimate, let us do the work for you! Get a great rate from a licensed and insured moving company in and around Miami, so you don't have to fret over the reliability of the company you hire to move your things. Hire award winning movers today!
With our Miami moving services, you will always know what to expect; you will work with a relocation consultant who will determine the logistics of your move before we start the process. You will also receive documentation of our policies and pricing; complete customer satisfaction is our goal, and we work to stay within your budget without sacrificing time or the quality of our moving services.
To avoid these potential struggles, contact the Miami moving company Razorback Moving LLC Miami. We can handle any moving job, big or small, local moving or long distance moving.
Contact us today at (305) 760-9533 for your free in-home moving estimate!
SERVING MIAMI-DADE / BROWARD COUNTY
Aventura Movers
Bal Harbor Movers
Coconut Grove Movers
Coral Gables Movers
Country Club of Miami Movers
Country Walk Movers
Cutler Bay Movers
Doral Movers
Fisher Island Movers
Hialeah Gardens Movers
Homestead Movers
Kendall Movers
Keystone Isles Movers
Key Biscayne Movers
Miami Gardens Movers
Miami Lakes Movers
Miami Springs Movers
North Bay Village Movers
North Miami Beach Movers
Palmetto Bay Movers
San Souci Movers
Sunny Isles Beach Movers
The Hammocks Movers
Venetian Isles Movers
SERVICES PROVIDED
Miami Moving Services
MOVING FAQS
What are the best neighborhoods for families to consider when moving to Miami Florida?
Our busy Miami moving company has seen every square inch of the city, and there's a lot for families to love! Cocnut Grove, Weston, Parkland and Brickell are among the many family-friendly neighborhoods worth considering within the city limits of Miami. There are also many safe and kid-friendly neighborhoods like Pinecrest among others.
Does commercial moving apply to small businesses as well?
Some office movers in Miami Florida only handle specific types of moves or work solely with large corporations. At Razorback Moving LLC Miami we know what it's like to be a small business because we've been there. We're one of the best movers in Miami, FL for companies of all sizes. Our team is experienced is helping companies move out of and into a variety of office spaces.
Does Razorback Moving help with packing and moving in Miami? Or just moving?
At Razorback Moving LLC Miami we do it all at an affordable price! Our Miami, FL moving company can handle packing jobs of all sizes, including specialty items like pool tables, pianos and bulky furniture.
Is it easy to get a quote from Miami area moving companies?
When you work with Razorback Moving LLC Miami it couldn't be easier to get a moving quote! Our Miami moving company gives you two ways to get a quote. You can get an instant quote online, or you can call to schedule a free in-home estimate for a more accurate quote.
Which Zip Codes Are Encompassed in Miami?
Currently these are the zip codes in Miami: MIAMI 33101, 33109, 33111, 33114, 33125, 33126, 33127, 33128, 33129, 33130, 33131, 33132, 33133, 33134, 33135, 33136, 33137, 33138, 33139, 33140, 33142, 33144, 33145, 33146, 33147, 33149, 33150, 33151, 33159, 33222, 33233, 33234, 33238, 33242, 33245, 33255
Don't waste time moving. Hire the Miami Movers Razorback Moving LLC Miami to handle all of your packing, local moving, long distance moving and storage needs. Contact us today at (305) 760-9533 for a free, no-obligation quote.
ONLINE REVIEWS
Real moving & storage reviews from real customers
At Razorback Moving we are dedicated to delivering our 5 star service to each and every single customer. No matter how small or big your move is you will experience our unmatched service. We will always go the extra mile to ensure our customers have a stress free and memorable moving experience
Really top notch moving experience. They gave us a rapid and accurate quote. They were in regular contact prior to the move itself and provided COIs for the buildings. The moving team was incredible. They were polite, friendly, and very professional. Everything got moved, nothing got broken, and they even unpacked and reconstructed all our furniture. They really are the best.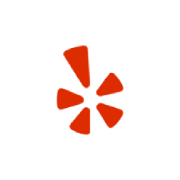 James S.
Springdale, AR
February 3, 2023
These guys were fantastic! We moved from AR to TX. We have nice mid-century modern furniture and they made sure everything was well wrapped and protected, there were absolutely NO scratches or marks on anything!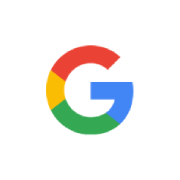 Kristina G.
Irving, TX
February 1, 2023
If I could give more than 5 stars I would! Without a doubt, Razorback Moving have the best and most organized movers I have ever worked with. Their care and precision blew me away! I would absolutely recommend them to anyone looking for a mover that is punctual, professional, efficient, and thoughtful.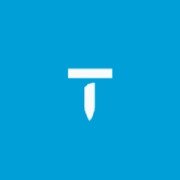 Maylin P.
Tulsa, OK
November 4, 2022
Fantastic movers! Highly recommend them - efficient, careful, respectful - made what could have been a really tough day easy - and we laughed a lot. How many movers can you say that about?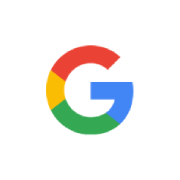 Anne G.
Bentonville, Ar
February 10, 2023
This is truly a great moving company! They were the only company that took the initiative to call me, which set them apart. They quoteed me a very fair price. Movers showed up within their time window and quickly got my items into the truck. The entire process was very seamless. Everything was quickly unloaded and nothing was damaged. You will not find a better company out there!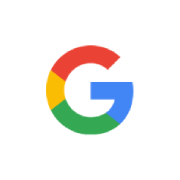 Natalie S.
Rogers, AR
March 17, 2022
The moving team came on time, moved quick and sufficiently. No damages to my belongings. The three guys were all very friendly and were good at their craft. Will be highly recommended and if needed in future will definitely keep you in mind. Thanks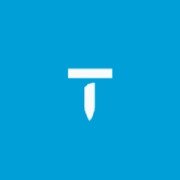 Sabrina B.
Miami, FL
February 9, 2023
If I could give more than 5 stars I would! Without a doubt, Razorback Moving have the best and most organized movers I have ever worked with. Their care and precision blew me away! I would absolutely recommend them to anyone looking for a mover that is punctual, professional, efficient, and thoughtful.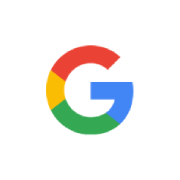 Andrew S.
Fayetteville,AR
January 10, 2023
I had a last-minute change of plans, and Razorback Moving was able to accommodate my needs with ease. They were flexible, reliable, and made my move a breeze. Call them if you have a last minute move. They showed up for us!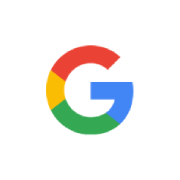 Roger M.
Tampa, FL
November 4, 2022
I appreciated how the movers took the time to understand my specific needs and requirements. They tailored their services to fit my unique situation, which made all the difference. I appreciate it. Will use again!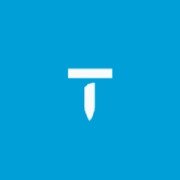 Linda S.
Fayetteville,AR
February 4, 2023
I've had bad experiences with other moving companies in the past, but Razorback Moving restored my faith in the industry. Their customer service and attention to detail are unparalleled. I would recommend!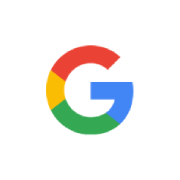 Blake H.
Broken Arrow
January 25, 2023
The team at Razorback Moving was friendly, efficient, and made the moving process a lot less stressful. I would definitely use their services again in the future.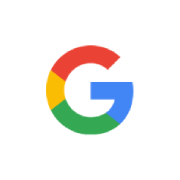 Stephanie N.
Fayetteville,AR
December 18, 2022
I had a lot of heavy and awkward items to move, but Razorback Moving handled them with ease. They had all the necessary equipment and expertise to get the job done right. Highly recommended!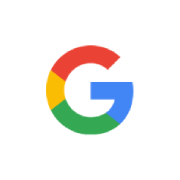 Lynn W.
Miami, FL
November 16, 2022
Overall, I would highly recommend Razorback Moving to anyone in need of a reliable and professional moving company. They made the process so much easier and stress-free.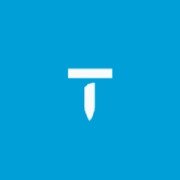 Chuck G.
Rogers, AR
January 12, 2023
I can't say enough good things about the movers who moved us today. The movers were professional, courteous, and made sure my move was as easy and stress-free as possible. I would definitely use them again.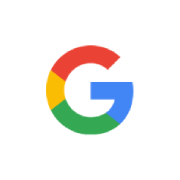 Jeanie M.
Tampa, FL
December 26, 2022
The movers went above and beyond to ensure my move was successful. They were responsive to my needs, provided excellent customer service, and made sure everything was handled with care. They deserve a raise (: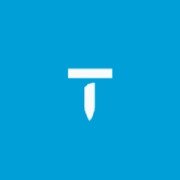 Sean K.
Broken Arrow, Ok
January 19, 2023